Fire Safety Tips from the Shelburne Fire District
Chief Herb Guyette and Chief John Taylor pass on information regarding winter fire safety for seniors.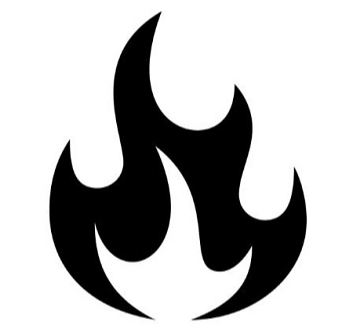 The Shelburne, Buckland and Shelburne Falls Fire Departments have FREE smoke and carbon monoxide detectors for seniors, and can install them inside of your homes upon request. Buckland & Shelburne Village Residents - call Chief Herb Guyette at (413) 625-6734 Shelburne residents - call Chief John Taylor at (413) 625-6796.
---
What is your alarm telling you?
Smoke Alarms
Continued 3 loud beeps = means smoke or fire. Get out, call 9-1-1, and stay out.

A single "chirp" every 30 or 60 seconds = means that the battery is low and must be changed.

All smoke alarms must be replaced after 10 years.

Continuous chirping even after battery replacement means that the alarm is at the end of its life and must be replaced.
Carbon Monoxide (CO) Alarms
Continued four loud beeps - beep, beep, beep, beep means carbon monoxide is present in your home. Get out, call 9-1-1, stay out.

Chirping that continues after the battery has been replaced means that the CO alarm is at the end of its life and should be replaced.
---
Create a Home Safety ACTION PLAN!
Action #1 - Make the first Saturday of the month "Smoke Alarm Saturday"
Test your alarm by pushing the "test" button once. If it makes a loud beep, beep, beep, sound, you know it is working right.

Make sure everyone in your home knows how to identify the sounds of the smoke alarm.

Vacuum your alarm! Dust can settle in your alarm and prevent it from working right.
Action #2 - Make and practice your ESCAPE PLAN.
Draw a map of your home, showing all door and window exits.

Go to each room to identify two ways to escape.

Pick a meeting spot outside of your home where all family members are expected to meet in the case of a fire emergency.

When a fire occurs, you have 2 minutes at most to escape safely. Practice your escape plan to ensure that everyone can exit the house in under 2 minutes.
Action #3 - Keep an EYE on your FRY!
Cooking is the #1 cause of all house fires.

Keep kids and pets far away from where you are cooking or serving hot foods/drinks.

Stay close to your food while frying, cooking or broiling it.

Keep a lid or sheet pan close when cooking. In the case of a fire, lide the lid or sheet pan ontop of the pan, turn off the head, and keep the lid on until the fire is compltely out.

Never fight a fire alone. Call 9-1-1 from outside of your home if a fire occurs.